Buy from a Ford Dealership with an Honest Reputation!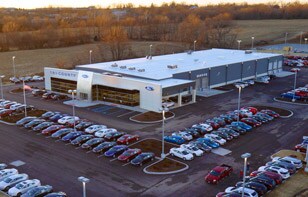 Our Dealership has built a reputation on providing honest and courteous service. Our customers appreciate the way we do business, and we know you will too. Take a moment to read the information below and find out what makes us an exceptional place to buy a new or used vehicle, repair your collision, order / purchase parts or service your automobile.
Tri-County Ford, Inc. was started in LaGrange, Kentucky in 1983 by J. William Manning and is currently owned by Gary Haupt, who joined Manning in 1986 when we merged with Crestwood Ford. We moved to our location on Hwy 146 in 1987. We moved to our current location at 4032 Commerce Parkway in December 2013. Our mission from the beginning was to build an exemplary dealership one customer at a time. This meant instilling a desire in every employee to treat all customers in such a way that they would want to return to our Dealership for their automotive needs and tell their friends and neighbors to come out to Tri-County Ford.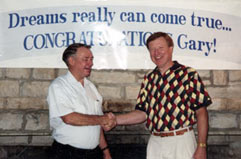 Gary Haupt's business strategy has always been to promote customer loyalty at every turn. Simply stated, satisfied customers return to do business with us...and they tell their friends and family about their experiences with our dealership. This is largely how our business has been built to one of the highest volume dealerships in the area...by word-of-mouth through satisfied customers...and it was done one customer at a time!
Our way of doing business at Tri-County Ford is to always provide customers with prompt, courteous and professional service. We believe price, reputation, and friendliness sell cars! If you're looking for a different experience than the high pressure treatment you receive from larger high-volume big-city dealers, come and visit us...we're worth the drive!