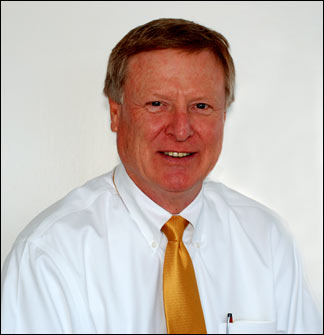 For 33 years our commitment to excellence has made Tri-County Ford a leader in the automotive industry in the Greater Louisville area.
I began working in the auto industry in 1965 and began my association with Tri-County Ford in 1986. My commitment to customer satisfaction has never changed. Tri-County Ford is a family-based, customer-oriented business that strives to serve all your automotive needs. We are fortunate to have a management team along with 70 other employees who have a passion and commitment for serving people.
At Tri-County Ford, we offer you the best price, selection, and vehicle service to ensure that we achieve our goal of 100% customer satisfaction. We have the new Ford vehicle or pre-owned vehicle that you are looking for and vehicle financing experts to arrange the best deal for you. Our friendly and experienced staff will make your car purchasing experience easy and exciting.
We feel so fortunate to be living and operating a business in the Greater Louisville area. Contributing to local charities, youth organizations and schools is the best way to thank the families who support Tri-County Ford. One of the many organizations that we have sponsored over the years is Project Graduation. In coordination with the Oldham County schools, our sponsorship of this drug-free graduation celebration for our youth is done in such a way to reward educational achievement and school attendance.

Tri-County Ford continues to strive to be the "finest" Ford dealership in the country. We realize that you don't get a second chance to make a first impression. Our objective is to earn your business, as well as the business of your friends and relatives. Come on in to our dealership or our Service Center and you'll see what I'm talking about.
Sincerely,
Gary Haupt
Owner, Tri-County Ford, Inc.