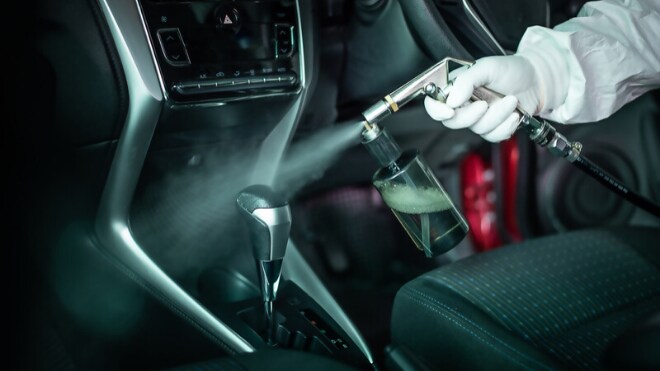 Complimentary Vehicle Interior Sanitization after Service
As part of our Customer Appreciation Services,
Tri-County Ford is offering a complimentary interior sanitization
of your vehicle after your service is completed.

And, if you have scheduled your service online (See Below) your
cabin filter will be also be replaced- on us!

Tri-County Ford is proud to offer
TRANSFORM
©
, the most powerful
sanitizing agent available for eliminating germs, bacteria and viruses.
TRANSFORM
©
 is strong enough to kill E. coli, MRSA, Staph, Listeria
and Coronavirus. It has FDA approval, and is even registered with
the Environmental Protection Agency.


As the sanitization will be performed after your vehicle service has been
completed, an additional 25-30 minutes to your wait time will be needed.
This is to allow for maximum penetration of the 

sanitizing

 process.

This service is just one of the many ways that Tri-County Ford is supporting
our customers and community!

Be sure to schedule your service by clicking the link below!
If you have questions, just give us a call at 888-821-5719.